release and recover
Shiatsu is a form of manual therapy, trans­lated as finger pressure from Japanese.
Full attention and empathic touch lie at the basis of this craft. I prefer to work with slow­ly dosing pres­sure, rotating and rocking joints, and soft stretching.
The goal of the treatments is to set in motion and balance the client's energy, known as Ki. I combine Eastern and Western insights in my shiatsu ses­sions, making them a valuable addition to general medicine.
Undergoing shiatsu is a pleasant experience, a way to 'come home'. The soft power of shiatsu gives you the space needed to release tension and recover from complaints.
I practice Iokai Shiatsu, a form of therapy based on centuries old Eastern medicine. Together, body and mind are one, in constant interaction with each other and surroun­dings. A deeper insight into the true cause of the complaints is created through this holistic approach. As a result, you will learn to make healthy life choices and to become more resilient in order to deal with whatever life has to offer.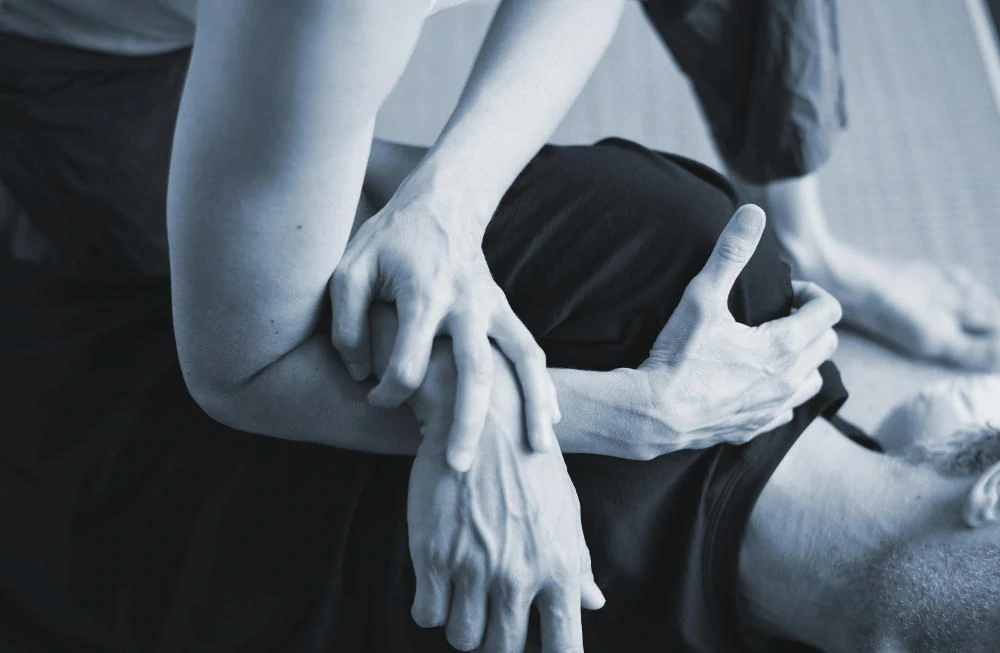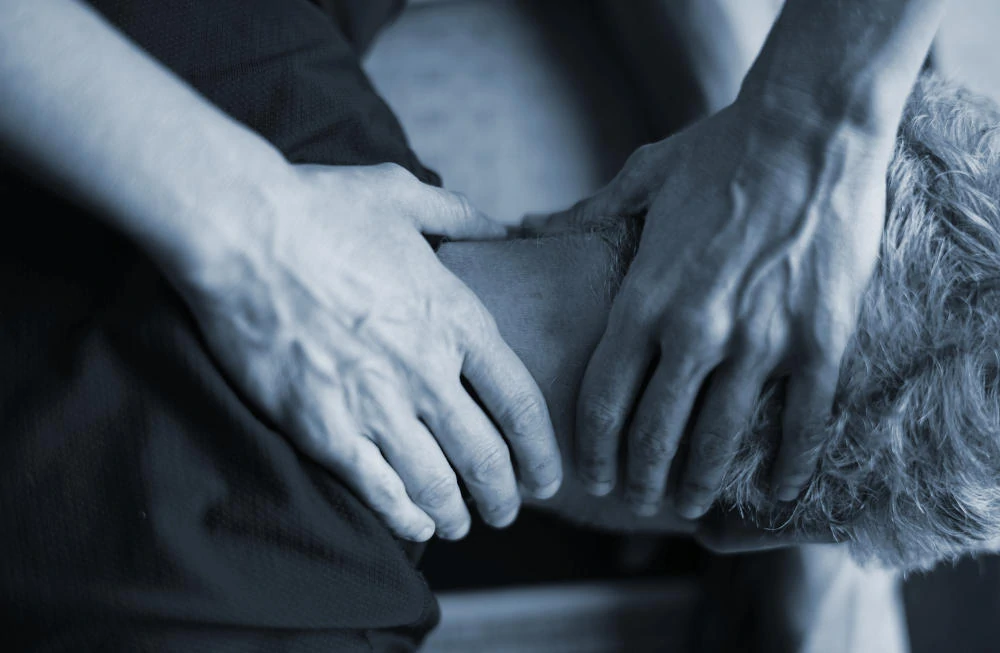 shiatsu is for everybody
The power of shiatsu lies in its preventive effects, but it also has healing powers. In this, you and I work together.
Relaxes body and mind
strengthens endurance and resilience, and encourages awareness
Helps with physical stress and emotional complaints
and helps to increase resistance against illnesses
Stimulates sensitivity
to the needs of your body, helping you make healthy choices
Supports with difficult processes
such as persistant pain and complaints for which no concrete diagnosis can be found
"Nothing comforts, enlivens or com­mands attention like the informed touch of another human being. Touch is food, vital nourish­ment — and for all our speed-of-light riches, we as a culture remain starved in the domain of contact."
— Foreword Shiatsu Theory and Practice by Carola Beresford-Cooke
practical information
Treatment
The shiatsu treatment takes place on a cotton futon placed on the floor but on a massage table is also possible. You remain dressed throughout the treat­ment. It is pleasant to wear comfortable, loose-fitting clothing.
The nature and intensity of the treatment is adjusted to your condition and moment.
Prices
The intake is € 75,- and any following sessions are € 70,- (VAT free). Our first appointment will take a bit more time as we start with an extensive intake. Based on your con­dition and needs I will pro­pose a treatment plan. The first treatment is to be payed in cash. For follow-up treatments, I will send you a digital invoice.
My treatments are appointment only. In case you cancel your appointment at least 24 hours in advance you will not be charged.
Insurance
Many insurance companies re­imburse Iokai Shiatsu treat­ments in their supplementary insurance plans. Be sure to check your insurance po­licy terms and con­ditions or con­tact your health insurer. That way you will know exactly where you stand. Infor­mation about policies on offer from various health in­surance companies can be found on the Zorgvergelijker by Zorgwijzer. No rights can be derived from this website.
Accreditation
I have worked as a licensed shiatsu therapist since 2010 and am a mem­ber of the Shiatsu Association Netherlands (SVN). I meet all the strict professional requirements for Iokai Shiatsu. Since graduating from my Iokai Shiatsu course, which includes a four-year Higher profes­sional education (HBO) degree in basic Western medical know­ledge, I regularly attend various refresher training courses to keep my knowledge up-to-date. View my registrations for more information.
locations
Praktijk Lijnbaansgracht (shiatsu)
Lijnbaansgracht 67-O, Amsterdam
Days and times Every Friday from 14:00.


Getting there To reach Praktijk Lijnbaansgracht by car, you need to park in the area. Use the address above on the City of Amster­dam's website (in Dutch) to see where you can do so.
Praktijk Lijnbaansgracht can be reached with ease by trams 3 (F. Hendrikplantsoen) and 5 (Marnixplein), and with busses 18 and 21, stop Marnixplein.
Accessibility The practice is located on the ground floor.
Praktijk Grasweg (shiatsu & acupuncture)
Grasweg 50, Amsterdam
Days and times Every Monday and Tuesday (full day), Thursday from 14:00 and Saturday (optional).
Getting there To reach Praktijk Grasweg by car, you need to park in the area. Use the address above on the City of Amster­dam's website (in Dutch) to see where you can do so.
Praktijk Grasweg is located close to the Eye Film Museum and is a 5-minute walk from ferry terminal Distelweg.
Accessibility The practice is located on the first floor. Unfortunately, there is no elevator present.